Red Bean and Quinoa Chili For Your Freezer
Posted by doctoracorinna on Aug 19, 2013 in Frugal Living, Recipes | Comments Off

on Red Bean and Quinoa Chili For Your Freezer
This is one of our all time favorite dishes in our family. We make it when it's cold and rainy out, or when the food budget is a bit tight or for friends who are having babies or need food for one reason or another. A great way to make this chili is to do a double batch and then freeze dinner-sized portions for times when you are in need of something quick but delicious. It comes from the fantastic cookbook Feeding the Whole Family by Cynthia Lair, one of my professors from naturopathic medical school. I have modified it just a bit (see * below).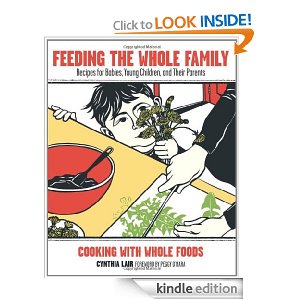 Ingredients:
1 cup dried kidney beans, soaked (I sometimes use Eden Organics canned beans, as they don't use BPA for the lining of their cans, you can substitute 2 cans of red beans for the 1 cup dried kidney beans)
1 teaspoon cumin (this helps cut down on the bean-y-ness of the beans, reducing the gas that some people get from beans)
Soak beans at least overnight, drain the water before using. In the Weston A Price Foundation's way of cooking you actually do a longer soak with warm water.
For the chili itself:
3 cups water
2 teaspoons extra-virgin olive oil (I always use organic olive oil because pesticides concentrate in fats. Read about olive oil adulteration concerns here.)
1 medium onion, chopped
2 teaspoons sea salt
1 large green bell pepper, chopped (I always use organic peppers because of their ranking on the dirty dozen list by EWG)
2 cloves garlic, minced
1-2 teaspoons cumin
1/8 teaspoon cinnamon
1/8 teaspoon cayenne
2/3 cup quinoa, rinsed in warm water and drained (get certified fair trade quinoa, okay?)
1 cup fresh or frozen corn (get certified GMO-free)
*This is where my recipe differs: we like to add extra veggies to our chili: 1 cup total of one or more of the following: diced carrots, diced zucchini, diced mushrooms (not really a veggie, but delicious just the same), frozen peas

1-2 cups organic tomato sauce
1 cup water
1) Drain the soaking water off the beans. 2) Place beans in a large pot with cumin and water; bring to a boil. Simmer over low heat, covered, until tender 50-60 minutes. 3) Heat oil in skillet on medium heat Add onion, salt, garlic, pepper, spices; saute for 5-10 minutes. 4) Add rinsed quinoa and stir in. Add corn, tomato sauce and water to onion/quinoa mixture. 5) Simmer together 20 minutes, then add cooked beans and simmer another 10 minutes. 6) Top each bowl with a sprinkle of grated cheese if you like. We like this chili with a side salad and corn bread.
Makes 6-8 servings
You can DOUBLE all of the above ingredients and cook in a large pot so you have 16 servings. We like to separate the chili into freezer safe containers and then freeze them for later use. While I don't really recommend plastic for storing food if you cool the chili down before bagging it up in a plastic freezer bag and don't heat it in the plastic bag that would probably be fine.