When I was a little girl my Great Grandma was one of my very favorite people. I loved going to her ranch and working in her huge garden with her.We would pick peas and sit on the porch and talk about the clouds.
She gave me one of my all time favorite books: The Best Christmas Pageant Ever. She died of throat cancer when I was eight and it lit a fire in me to cure all cancer, everywhere.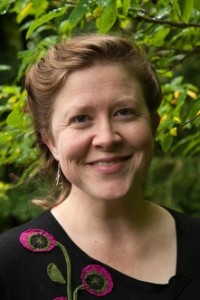 As I have studied medicine I have come to the conclusion that the best way to cure cancer is to never get it. The best way to never get cancer is to create innate health in childhood or even before conception. This is why I became a naturopathic doctor focusing on children and mamas and wanna-be-mamas and dads. This is why I am passionate about educating everyone I meet about environmental medicine and about nutrition because we are what we eat and breathe and drink and sleep on and wear… we are constantly being exposed to things that can reduce our health and vitality.
Naturopathic medicine is here to help us -increase- our health and vitality, to help us cure cancer by making sure we never get it. I would love to work with you and your family (and family-to-be) to create that health and vitality.
Dr. Corinne Harpster started on her road to natural medicine in Bountiful, Utah where she was born and raised. She attained a Bachelor of Science degree in Human Ecology from the College of the Atlantic in Bar Harbor, ME. Her emphasized study on Anthropology, Botany, and Ethnobotany allowed her the opportunity to intern with Dr. Mark Plotkin of the Amazon Conservation Team (ACT), a non-profit with focus on shamanic knowledge and rain forest conservation.
Dr. Harpster went on to receive an advanced degree from the Utah College of Massage Therapy with a focus on medical, injury, and prenatal massage and has practiced consistently since 2001. Dr. Harpster received her Doctoral degree in Naturopathic Medicine from Bastyr University in 2009 where she is currently an adjunct faculty member in the Botanical Medicine department. She has also taught Obstetrics and Gynecology at the Academy for Oriental Medicine in Austin, TX.
Dr. Corinne lives in Kirkland with her wonderful husband and amazing son and daughter. She especially enjoys playing at the parks with her family, cooking nourishing, traditional whole foods, reading, and spending time in the forest and at the beach. She is currently practicing at Docere Center for Natural Medicine in the Greenlake area of Seattle, WA. If you'd like to connect with Dr. Corinne on Facebook please 'like' her Facebook page, which she updates regularly.
Dr. Corinne Harpster
Naturopathic Physician
Adjunct Faculty at Bastyr University